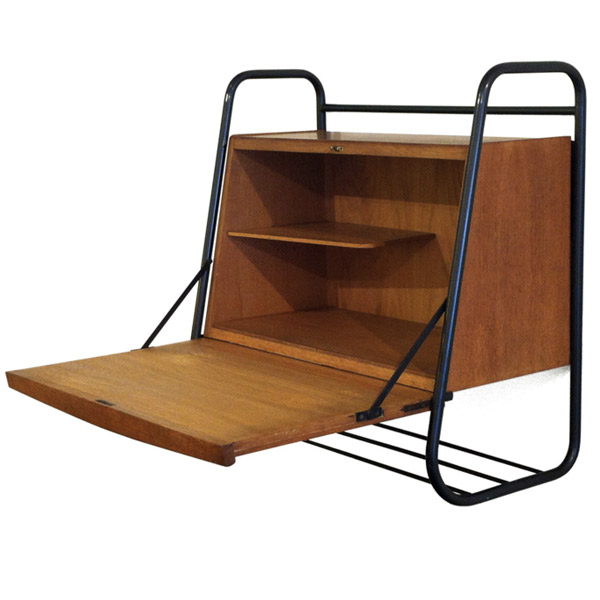 Among Jacques Hitier's desks, let's focus in this chapter on one of his most memorable writing desk: Jacques Hitier walled desk.
Jacques Hitier designs several variations of portable and folding chairs.
the student model
a model for the living room
Background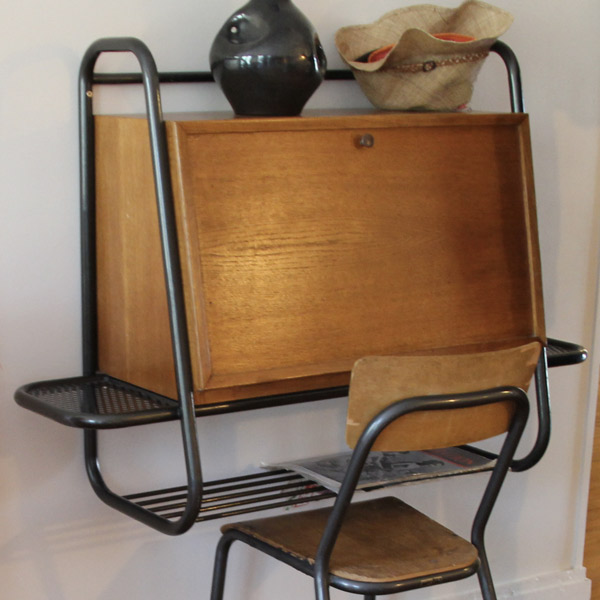 There are several models of this writing desk to be able to fit with any type of space.
Each of them meets the needs of the space it is designed for.
Jacques Hitier Antony desk' specifications
Features
Dark tubular metal structure
Desk components in light-coloured wood
Size
Width: 72 cm
Height: 72 cm
Depth: 37 cm
Jacques Hitier Antony desk seen on the web
The student model
Where to buy Jacques Hitier's walled desk
Explore other furniture creation from Jacques Hitier
If you need further information about this walled desk…
…we will be pleased to hear from you