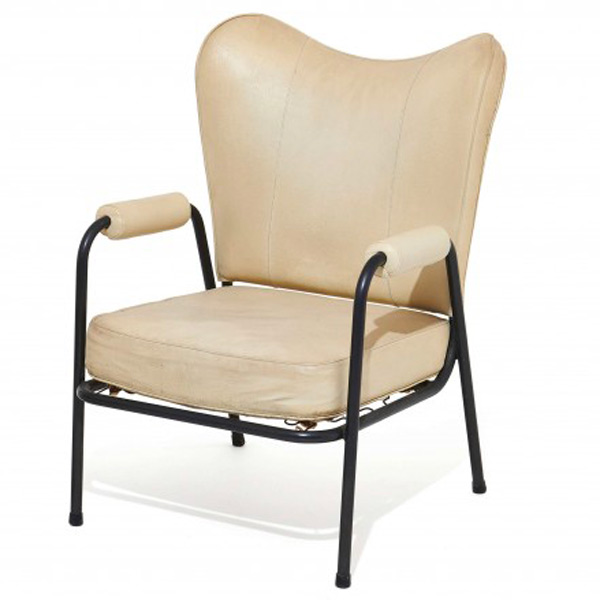 The Chistera armchair is considered by his creator itself, Jacques Hitier, one of his best creations. Learn more about his iconic chairs!
The Chistera chair is free from tough rules with the metallic tube and integrates an organic line. It underlines the idea of comfort and gives an echo to the Gigogne tables with the same organic shape but with a wooden structure.
Background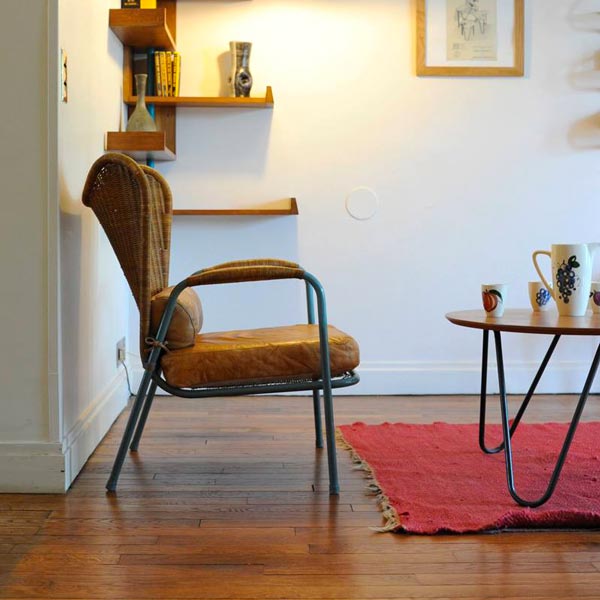 Have you ever seen this distinctive chair back shape ? Jacques Hitier was inspired by the wicker basket used by the Pelota players in the South of France. He added these two ears shape on each side of the chair back to his first version created in 1949.
He developed at the same time a cosy and light volume. Jacques Hitier offered a variety of material, depending on demands. The Chistera armchair became an essential furniture of his room sets at national fairs.
Jacques Hitier Chistera chair's specifications
Features
Black tubular enamelled metal structure
Different versions with different materials:
Size
Width: 63 cm
Height: 85 cm
Depth: 78 cm
Seat: 44 cm
Many variations of sizes and materials can be found.
Explore other furniture creation from Jacques Hitier
If you need further information about the Chistera chair…
…we will be pleased to hear from you