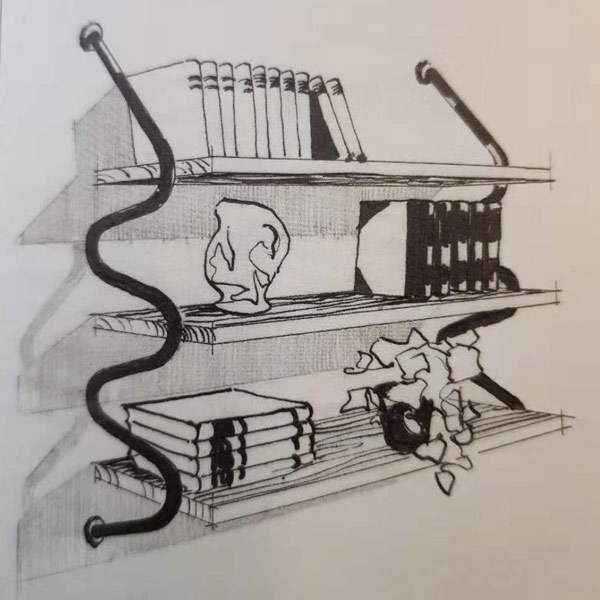 Among Jacques Hitier's shelves, let's focus in this chapter on one of his most original shelves: Jacques Hitier walled shelves.
Background of these walled shelves
We can think that's a simple walled shelf but it's not. During the 50's and the 60's it's a useful furniture with a unique design, in serial production.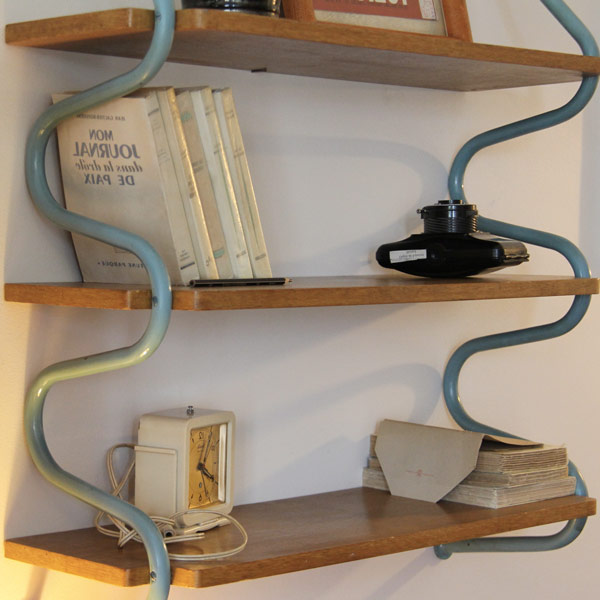 By taking another look at a 3 levels walled shelf, Jacques Hitier adds his innovation touch :
The graceful shape of the metallic tube brings delicacy to the shelves.
The simple function of putting some books and ornaments is overtaken by its aesthetic revolution.
Jacques Hitier uses the same innovation for his Gigognes tables and walled desk.
The walled shelf is finally assuming his decorative vocation :
Avoiding to lose space by putting the shelves on the wall
Its small size allows to sell it for a low and fair price.
Jacques Hitier corner shelves' specifications
Features
3 wooden shelves made with a waxed solid oak
1 winding metallic tube lacquered with flashy colours
Size
Width: 80 cm
Height: 67 cm
Depth: 22 cm
Jacques Hitier corner shelves seen on the web
Explore other furniture creation from Jacques Hitier
If you need further information about this Walled Shelves…
…we will be pleased to hear from you