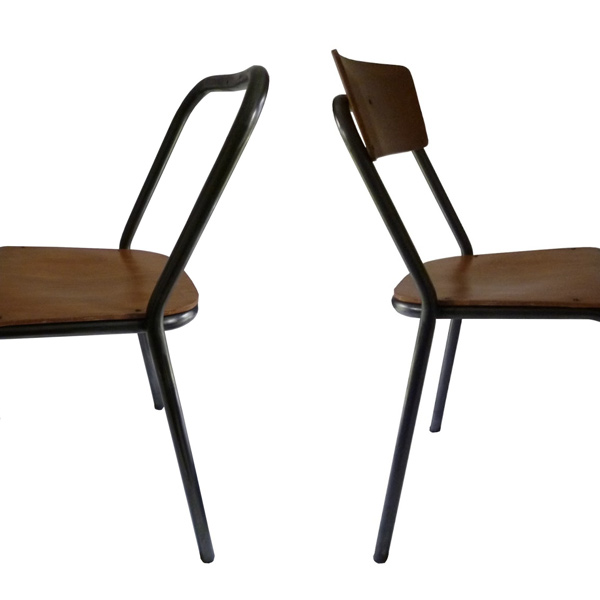 Background
The Jacques Hitier's NDS chair offers a sober comfort with an inventive metallic structure and a wooden seat in its first version.
The NDS chair represents one of Jacques Hitier researches on minimalist use of material during an economic challenge after the Second World War.
With a basic utilisation of the metal tube and wooden pieces, he solved a key issue for the regional governments: producing in great quantity in a record time.
In 1954, Jacques Hitier shows a second version with a wooden back at the international design fair Salon des artistes décorateurs in the showroom section named "movable school".
Jacques Hitier NDS chair's details
Features
Iconic and standard chair of Jacques Hitier for Tubauto, among other timeless creations as the Antony desk and the walled corner shelf.
Enamelled metallic tube structure, same inspiration as the Mullca 300.
First version in 1949: a seat made of patent plywood oak
Second version in 1953: he added a patent plywood oak back for the comfort during classes at school.
Size
Width: 39 cm
Height: 81 cm
Depth: 48 cm
Seat: 44 cm
Many variations of sizes and materials can be found.
Explore other furniture creation from Jacques Hitier
If you need further information about the NDS chair…
…we will be pleased to hear from you