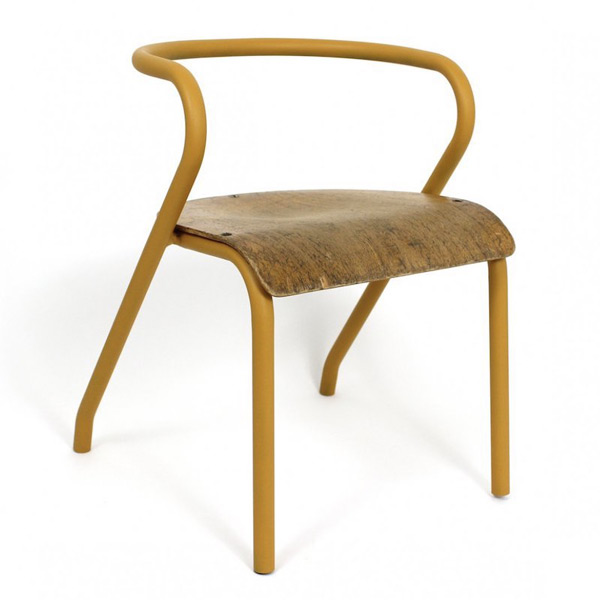 Background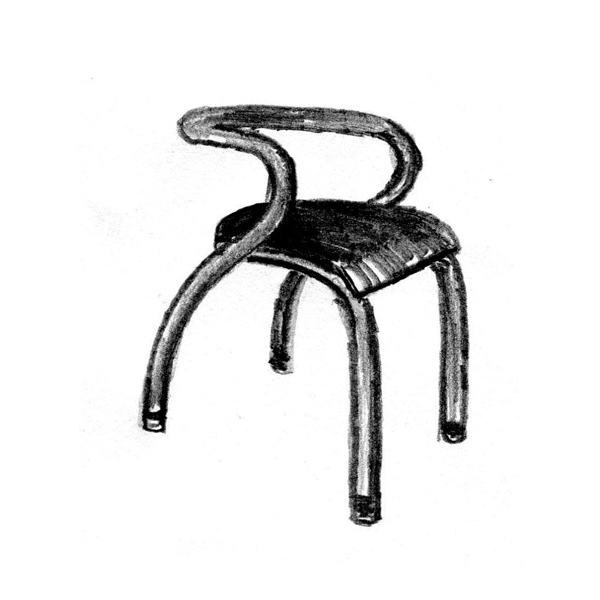 Mullca 300 has a big sister. Its style is the maturity of a long process started a few years before when Jacques Hitier was working with another French production company called Mobilor.
This chair is also considered light by design.
This chair also was designed to meet certain requirements:
user side: light to be easily carried over by children
production side: cost-saving with limited materials
Jacques Hitier Mullca 300's specifications
Features
Tubular metal frame
Chair seat made of different materials (mainly wood)
One single tube bent in the way to create the chair's back, armrest and legs in one go
Difference between the Mullca 300 and its big sister from Mobilor
The Mullca 300 has the back legs are angled whereas the Mobilor piece is curved.
Size
Width: 40 cm
Height: 45 cm
Depth: 38 cm
Variations of size can be found but it's better to double-check the ownership before going further.
Jacques Hitier Mullca 300 seen around the web
Mullca version
Its back legs are an angled shape.
Mobilor version
Its back legs have a curved shape.
Where to buy Jacques Hitier's Mullca chair
Explore other furniture creation from Jacques Hitier
If you need further information about the Mullca 300 chair…
…we will be pleased to hear from you