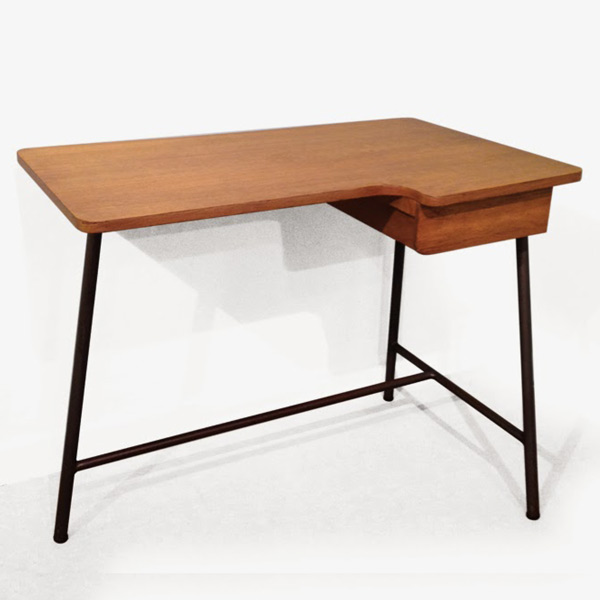 Among Jacques Hitier's desks, let's focus in this chapter on one of his most memorable desk: Jacques Hitier Antony desk.
The name Antony is referring to the name of a French city where is located the student residence area for which Jacques Hitier designed several interior spaces.
Background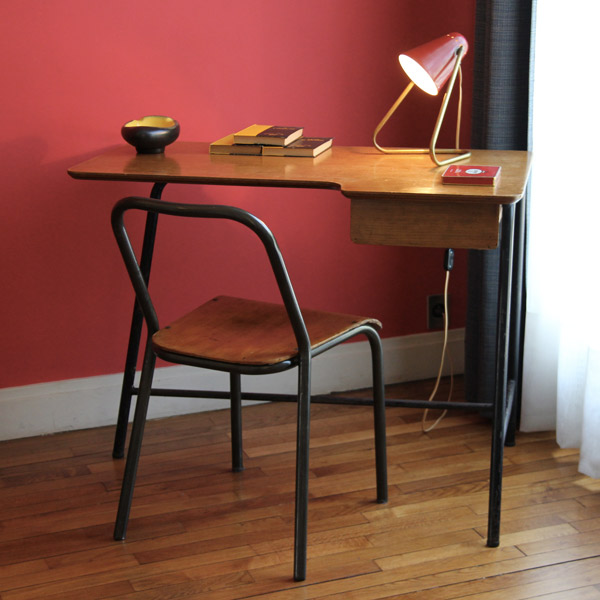 This desk was first introduced in 1955 at the French design art fair called "Salon des arts ménagers".
It was designed for the student rooms, as part of the interior design of the Antony-located student university.
With this student desk, Jacques Hitier combines minimalist standards as well as simple and delicate outlines.
Jacques Hitier Antony desk' specifications
Features
3-leg desk
Tubular metal leg structure
Toptable in wood
1-drawer desk
Size
Width: 96 cm
Height: 72 cm
Depth: 60 cm
Jacques Hitier Antony desk seen on the web
Throughout the Industrial Design Mouvement, the minimalist style didn't necessarily mean "heavy" design.
Explore other furniture creation from Jacques Hitier
If you need further information about the Antony desk…
…we will be pleased to hear from you